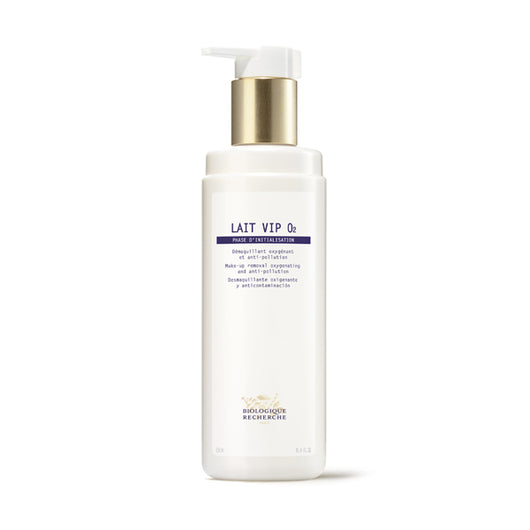 Lait VIP O2
*For pricing and purchasing options users must create an account: https://www.reinispa.com/account/login

1.7 oz., 8.4oz 
Result: Cleanses and unifies the complexion, for urban skin.
Actions:
-Oxygenating and anti-pollution make-up remover.
-Cleanses the skin and removes make-up products and particulate pollutants which accumulate on the surface of the epidermis throughout the day.
Product description : 
This "antipollution" cleanser eliminates impurities, calms the epidermis, brightens and unifies the complexion. It is ideal for people exposed to harsh, dry climates, pollution or for frequent travelers and is recommended for stressed, devitalized skin.
Direction for use: Apply a small amount of Lait VIP O2 to the face, neck and cleavage. Lightly massage with small movements for emulsification, then remove with damp cotton. Repeat as desired for complete removal of impurities and make-up.