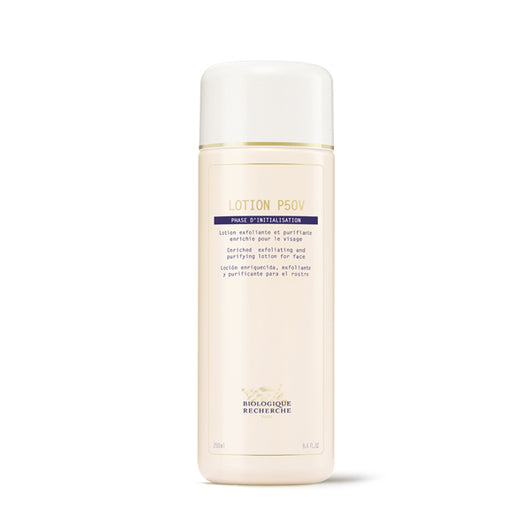 Lotion P50 V
*For pricing and purchasing options users must create an account: https://www.reinispa.com/account/login

8.4 oz. 
Result: Gently exfoliates and purifies the epidermis.
Actions:
-Removes dead cells and impurities on a daily basis.
-Tones and fortifies the epidermis.
-Improves the strength and quality of the epidermis.
-Hydrates the top layers of the epidermis thanks to its keratolytic action.
-Balances the surface pH of the skin.
Product Description:
Lotion P50V is a vitamin-enriched exfoliating lotion which gently purifies, tones, smoothes, moisturizes and helps maintain an acid pH. It is recommended for Skin Instants lacking tone and/or devitalized.
Direction for use:
All over the face, neck and cleavage. The first week: Saturate moistened cotton pads with Lotion P50V and apply to the face, neck and cleavage. Thereafter: Saturate dry cotton pads with the lotion.