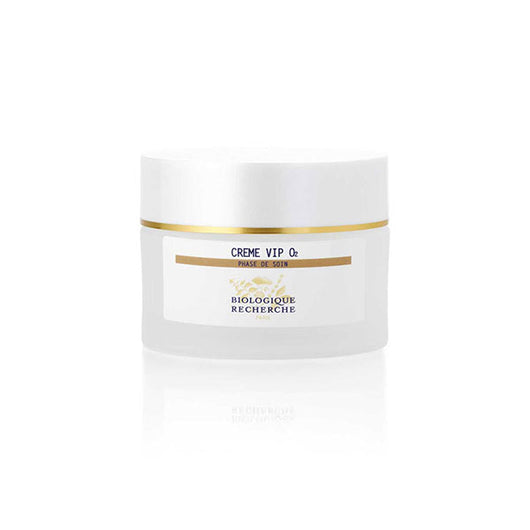 Crème VIP 02
*For pricing and purchasing options users must create an account: https://www.reinispa.com/account/login

1.7 oz. 
Result: Brightens the complexion, tones the skin and provides natural protection for the epidermis.
Actions:
-Regenerates the epidermis.
-Catches pollutants.
-Stimulates cellular activity.
-Detoxifies the skin tissue.
-Gives a uniform complexion.
Product description: 
The revolutionary combination of Regenerating Agents and the Specific Biologique Recherche Oxygenating Complex make this the perfect antipollution oxygenating cream for immediate healthy skin. It is recommended for tired, devitalized skin.
Direction for use: Apply a hazelnut-sized amount of Crème VIP O2 over all the face, neck and cleavage after previously using the recommended Lotion P50 and Quintessential Serums.This Day Cream can also be used at night for dull skins and/or skins with open pores.