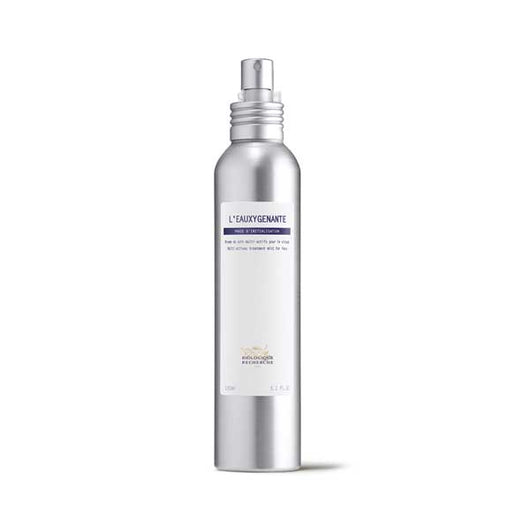 L'Eauxygénante
.
Result: Brightens the complexion and prolongs make-up hold.
Actions:
-Improves the skin's ability to adapt to different climates.
-Helps the skin defend itself against external aggressions thanks to its anti-oxidant properties.
-Energizes the epidermis.
-Helps restore the skin's natural acidity.
-Hydrates, soothes and refreshes the skin.
Product description : 
This moisturizing, antioxidant and oxygenating mist stimulates the epidermis and envelops it in a protective veil.  This mist is composed of Edelweiss extract which has potent anti-free-radical properties, and the Specific Biologique Recherche Oxygenating Complex. This facial spray respects the epidermis' acid pH and is recommended for all skin types.
Direction for use: Shake before use. Hold the bottle about 12 inches away from the face and spray on as a mist:- after using the recommended P50 balancing exfoliator,- to rinse off Lotion P50W,- to rehydrate the skin after removing a mask,- before and/or after a cream or as a mist over make-up to brighten the complexion,- to refresh instantly at any time of the day.