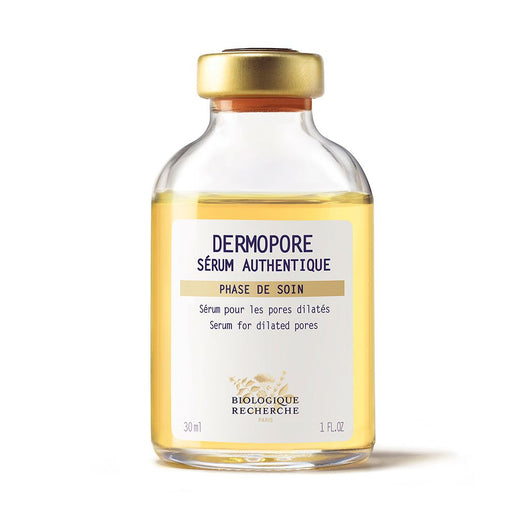 Sérum Dermopore
*For pricing and purchasing options users must create an account: https://www.reinispa.com/account/login

1.02 oz.
Result: Tightens the pores.
Actions:
-Tightens dilated pores.
-Prevents pore dilation and comedone formation.Refines irregularities of the skin grain.
-Regulates sebaceous secretion.
-Evens out the complexion.
Product description:
Rebalancing serum that helps tighten dilated pores, prevent comedone formation and refine irregularities of the skin grain. Recommended for seborrheic or thick Skin Instants with dilated pores.
Directions for use: Extract 1 ml of Sérum Dermopore. On clean skin, apply the serum to the whole face, neck and décolleté by lightly massaging upwards until complete absorption of the product. Apply well on the median zone which is generally denser in sebaceous glands.