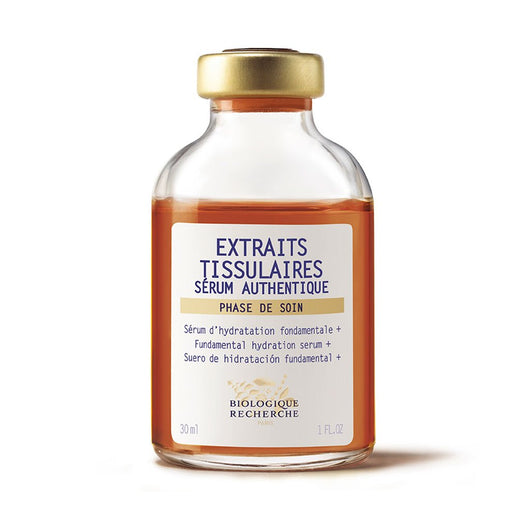 Sérum Extraits Tissulaires
*For pricing and purchasing options users must create an account: https://www.reinispa.com/account/login

1.02 oz.
Result: Moisturizes and revitalizes the skin. 
Actions:
-Moisturises the upper layers of the epidermis.
-Creates a luminous skin.
-Soothes the stressed epidermis and prepares it for more powerful treatment.
Product description:
This moisturizing and revitalizing bio-serum soothes stressed skin and prepares it for more intensive treatment. It is recommended for all skin types, even reactive skin and/or seborrheic skin and is ideal for young skin.
Direction for use: Take 1/2 cc of Sérum Extrait Tissulaire. Apply the product to clean skin over the entire face, neck and décolleté, lightly massaging it upwards until the product has been entirely absorbed.