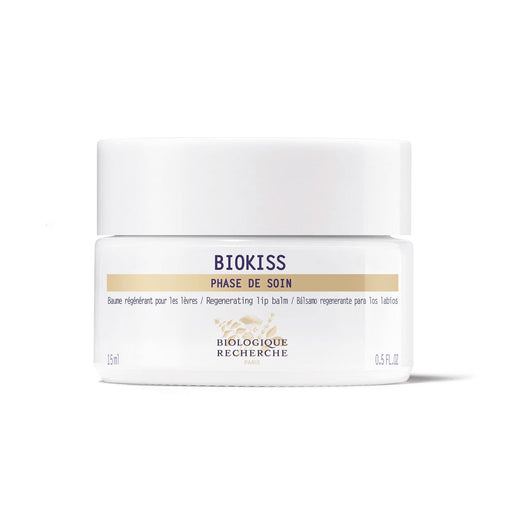 Biokiss
*For pricing and purchasing options users must create an account: https://www.reinispa.com/account/login 

0.5 oz. 
Result: Nourishes and repairs the lips.
Actions:
-Helps lips feel comfortable as soon as it is applied and throughout the day.
-Regenerates, restructures and visibly reconditions the epidermis.
-Hydrates the upper layers of the epidermis.
-Protects lips from climatic aggressions (wind, cold, sun).
-Helps restore the hydrolipidic film on the epidermis to rebuild the cutaneous barrier.
Product description: 
Complete care for the most damaged lips, Biokiss is highly concentrated in active ingredients to nourish the labial epidermis in depth and reduce dehydration wrinkles and fine lines, cracks and prickling sensation. Then it leaves the lips smoothed and soft while protecting them from external aggressions. A real regenerating cure and treatment care for one of the most sensitive areas of your face.
Direction for use: Apply a thin layer of Biokiss whenever necessary onto the lips and lip contour.