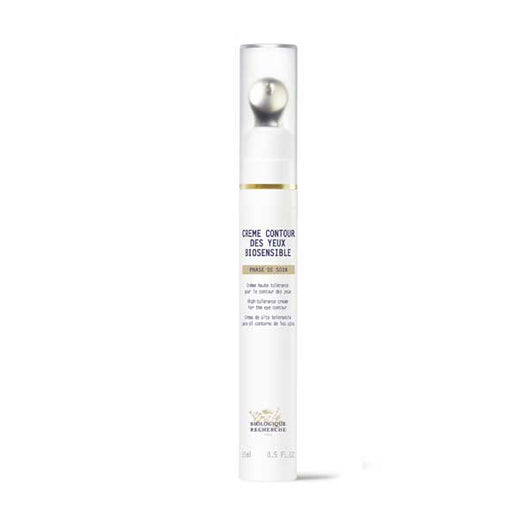 Crème Contour des Yeux Biosensible
*For pricing and purchasing options users must create an account: https://www.reinispa.com/account/login 

1.02 oz. 
Result: A protective, soothing, anti-dark circle cream for the sensitive and devitalized eye contour area.
Actions:
-Immediately soothes the area on application.
-Inhibits inflammatory reactions thanks to its polyaccharide-derived ingredient.
-Helps the skin to protect itself against stress and external aggressions.
-Reduces dark circles and restores clarity and brightness.
-Improves the skin's microcirculation thanks to its combination of ingredients.
-Helps to smooth fine lines caused by dehydration.
Product description : 
A highly-tolerated, highly-effective treatment for the sensitive contour area of eyes which protects, smoothes and diminishes dark circles and fine lines thanks to its combination of active ingredients.
Direction for use: Apply a hazelnut-sized amount of Crème Contour des Yeux Biosensible to clean skin in the morning, lightly massaging until the product has been completely absorbed. It is advisable to apply the cream only along the supraorbital arch and the infra orbital margin.