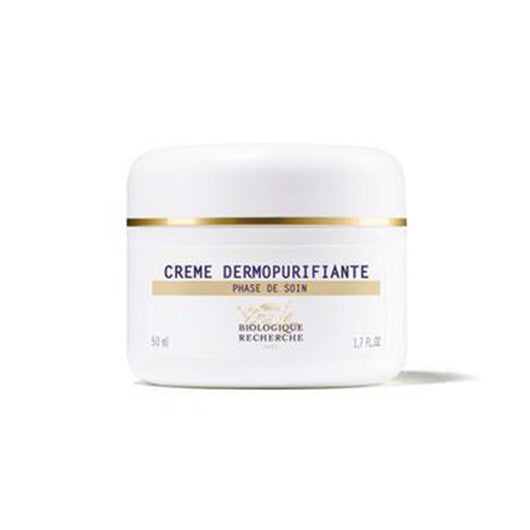 Crème Dermopurifiante
*For pricing and purchasing options users must create an account: https://www.reinispa.com/account/login 

1.7 oz. 
Result: Brightens and matifies the skin, leaving it refreshed and glowingly.
Actions:
-Purifies and cleans up the skin thanks to its antibacterial active ingredients.
-Helps to tighten pores.
-Protects the skin from external aggression.
-Hydrates the upper layers of the skin.
-Considerably reduces the shining aspect of the face. 
-Softens the skin blemishes.
Product description : 
This purifying cream reduces redness caused by acne and regulates sebum secretion. It protects the epidermis against external aggressions. It provides effective treatment for seborrheic skin without drying out the epidermis. It is recommended for imbalanced and/or reactive skin.
Direction for use: Apply a hazelnut-sized amount of Crème Dermopurifiante on the face after previously using the recommended Lotion P50 and the Quintessential Serums. If your skin feels tight, apply an intensely moisturizing serum before the cream.