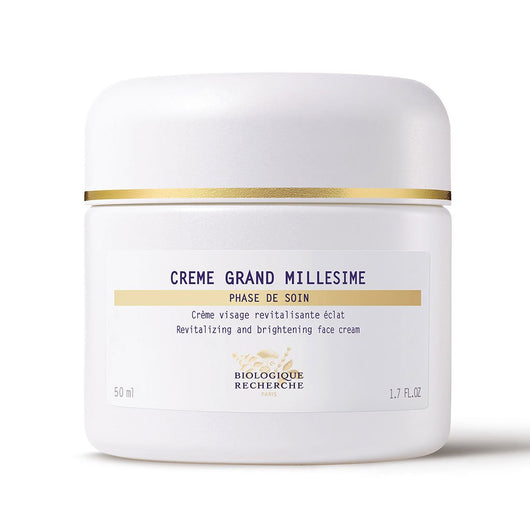 Crème Grand Millésime
*For pricing and purchasing options users must create an account: https://www.reinispa.com/account/login

1.7 oz. 
Result: Revitalizes the epidermis.
Actions:
-Revitalizes the epidermis.
-Brightens the complexion.
-Hydrates the top layers of the epidermis. Boosts the skin's natural defenses.
-Enhances epidermal regeneration.
-Helps prevent signs of aging in the skin.
Product description:
This revitalizing beauty cream combines cellular extracts and a highly efficient phyto-biological antioxidant complex to rejuvenate the skin on a daily basis. It is recommended for devitalized skin.
Direction for use: Apply a hazelnut-sized amount of Crème Grand Millésime over all the face, neck and cleavage after previously using the recommended Lotion P50 and Quintessential Serums.