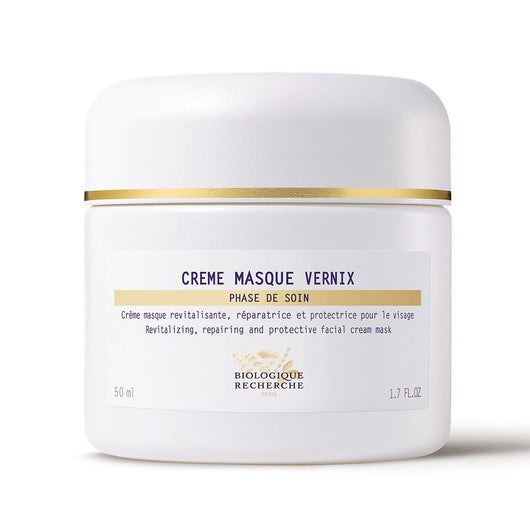 Crème Masque Vernix
*For pricing and purchasing options users must create an account: https://www.reinispa.com/account/login

1.7 oz.
Result: Revitalizes, repairs and protects the epidermis.
Actions:
-Reconditions and gives a "second birth" to deficient Skin Instants.
-Preserves and optimizes skin hydration.
-Smoothes dehydration wrinkles.
-Restores and strengthens the protective barrier function of the epidermis.
-Boosts the repair capacity of the epidermis.

Product description: 
By the protective layer on baby's skin at birth, this cream-mask mimics the original composition of vernix thanks to a selection of active ingredients rich in lipids, proteins and antioxidant peptides. This revitalising, repairing, protective treatment is ideal for deficient and/or stressed Skin Instants.
Direction for use: Apply a thin layer of Crème Masque Vernix over the entire face in the morning and/or the evening after using the recommended cleansing milk and Lotion P50. To get a mask effect, apply in thick layer. Leave for about ten minutes then delicately remove any excess with a damp cotton pad.