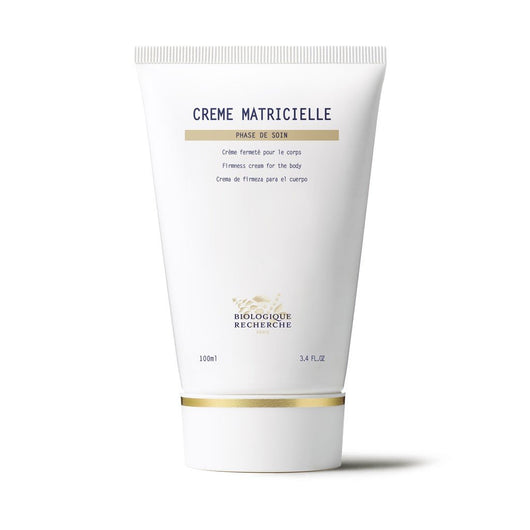 Creme Matricielle
*For pricing and purchasing options users must create an account: https://www.reinispa.com/account/login

3.4 oz.
Result: Skin is intensely nourished and hair regains its shine, suppleness and softness.
Actions:
-Combats sagging skin.
-Firms and tones.
-Improves skin elasticity.
-Restructures and strengthens skin barrier.
Product Description:
Crème Matricielle is a firming treatment formulated to combat lack of tone. It combats sagging skin in key areas of the body (thighs, stomach, torso and arms) caused by the decreased production of support fibers (collagen and elastin) and the alteration of the dermo-epidermal junction. Thanks to its moisturizing, firming and restructuring properties, it offers long-lasting hydration and also helps to visibly and significantly restore skin firmness. Whatever the target area, skin is strengthened and more toned.
Direction for use: Massage upwards onto areas that are fragile and prone to sagging. Then work in the cream using Biologique Recherche's Gant de Massage Corps until fully absorbed. Use after Sérum Matriciel for the body for optimal results.