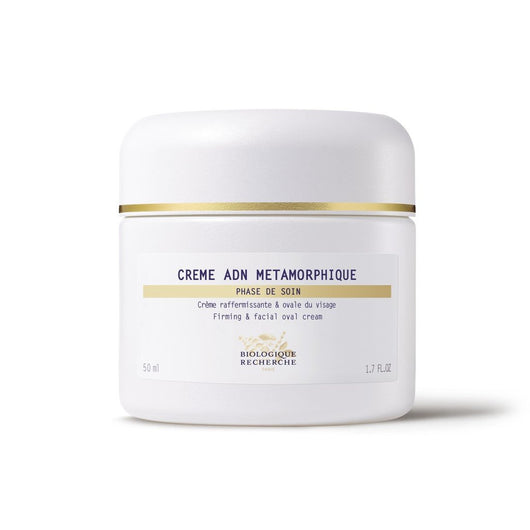 Crème ADN Metamorphique
*For pricing and purchasing options users must create an account: https://www.reinispa.com/account/login 

1.7 oz. 
Result: Firming and facial oval cream.
Actions:
-Stimulates the synthesis of extracellular matrix components (hyaluronic acid, elastin, collagen).
-Redensifies the dermal layer.
-Strengthens the skin's deep architecture.
-Lifts facial contours to tighten them.
-Rebalances the facial volume.
-Restructures facial contours.
-Redefines facial lines.
Product description:
Exceptional firming care, Crème ADN Métamorphique combats sagging skin and ptosis by restructuring the oval of the face. Natural contours are redefined and rebalanced, while the volume is more harmonious.
Direction for use:
Apply every morning and/or evening to a cleaned skin. Gently massage the face, neck and décolleté until complete absorption.