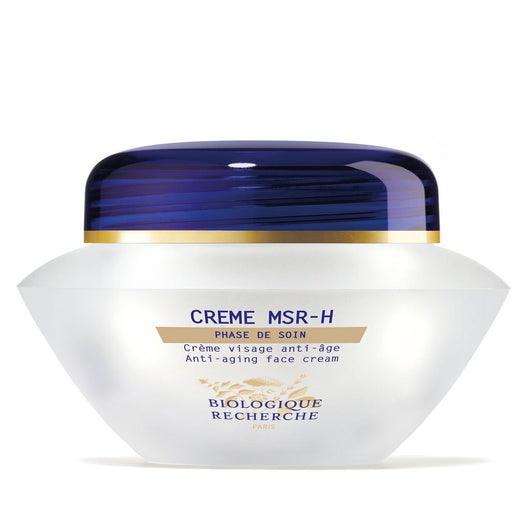 Crème MSR-H
*For pricing and purchasing options users must create an account: https://www.reinispa.com/account/login

1.7 oz. 
Result: Redefines the oval of the face and firms the skin.
Actions:
-Relieves epidermal tightness.
-Rebalances and revitalizes the skin's functions.
-Improves the skin's elasticity.
-Intensely hydrates the top layers of the epidermis.
Product description:
This intensive beauty cream brightens and refreshes aging skin thanks to a formulation combining Yam and Soy extracts with the Specific Biologique Recherche Oxygenating Complex which tones and restructures the epidermis. It is ideal for imbalances caused by aging and menopause and is recommended for mature skins.
Direction for use: Apply a hazelnut-sized amount of Crème MSR-H over all the face, neck and cleavage after previously using the recommended Lotion P50 and a choice of Quintessential Serums. This Day Cream can also be used at night for dull skins and/or skins with open pores. Can be applied both morning and evening as an intensive treatment course.