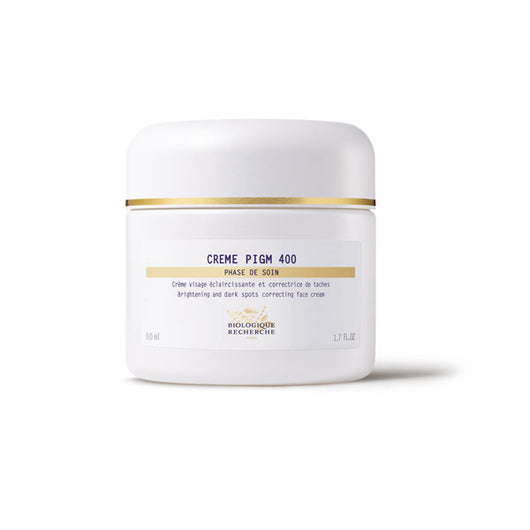 Crème PIGM 400
*For pricing and purchasing options users must create an account: https://www.reinispa.com/account/login

1.7 oz. 
Result: Crème PIGM 400 is a brightening, unifying and spot-correcting cream
Actions:
-Immediate brightening action.
-Reduces the intensity of existing pigmentary spots.
-Prevents/limits the appearance of new spots.
-Unifies the complexion, reduces irregularity problems.
-Anti-radical action: limits cell aging.
Product description: 
Crème PIGM 400 is a concentrated mix of brightening, anti-spot and protective substances. Its multi-factor formulation helps correct existing imperfections and prevents the appearance of further pigmentary spots. The complexion is brighter and the skin more uniform. Ideal for pigmented and dull Skin Instants.
Direction for use: Apply Crème PIGM 400, in the morning and/or the evening to the entire face to brighten the complexion, or to areas with pigmentary spots (face, forearms, décolleté and hands). Protect your skin from the sun after the application of the product.