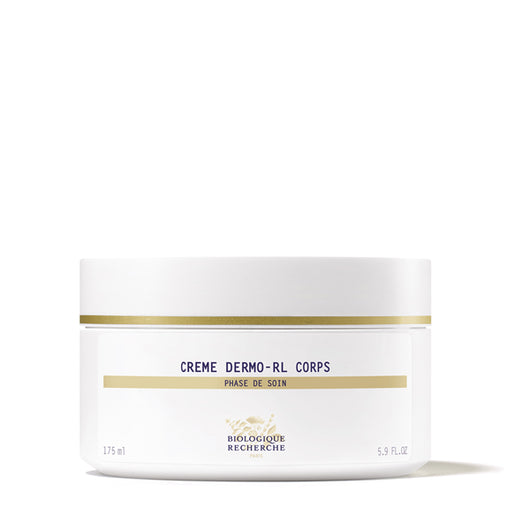 Creme Dermo-RL Corps
*For pricing and purchasing options users must create an account: https://www.reinispa.com/account/login 

5.9 oz.  
Result: Provides moisture and lipids but also promotes their natural synthesis, while having protective and repairing properties.
Actions:
-Makes up for epidermal deficiencies in fatty substances.
-Regenerates, restructures and visibly reconditions the epidermis.
-Creates a comfortable feeling, as soon as it is applied and throughout the day.
-Hydrates the upper layers of the epidermis.
-Protects the skin from climatic aggressions wind, sun, soap, depilation).
Product description:
Crème Dermo-RL Corps is a complete lipid-replenishing, hydrating and repairing cream. Designed to replenish the epidermis with lipids and increase its water content, this treatment is ideal for lipid-deficient, dehydrated and weakened Skin Instants.
Directions for use: Apply Crème Dermo-RL Corps every morning and/or evening by gentle ascending massages insisting on the dry areas (feet, elbows, knees).