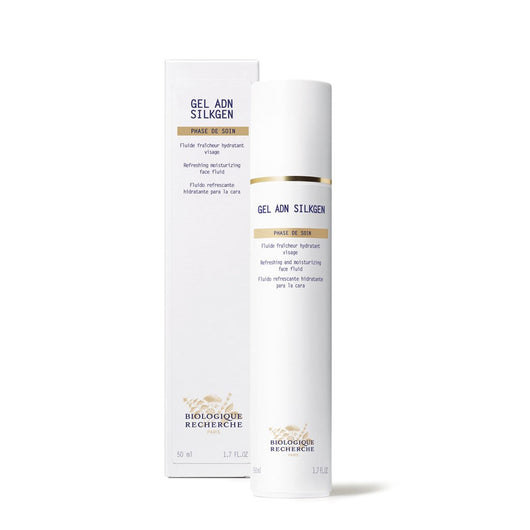 Gel ADN Silkgen
*For pricing and purchasing options users must create an account: https://www.reinispa.com/account/login

1.7 oz. 
Result: Tones, moisturizes, protects and softens the skin.
Actions:
-Retenses, tones and restructures the skin.
-Tightens pores and unifies the complexion.
-Smoothes and softens the epidermis.
-Helps to protect the skin from external aggressions.
-Hydrates the top layers of the epidermis.
Product description : 
This fresh, moisturizing gel is made with an innovative formula combining DNA and Restructuring Amino Acid Silk proteins that preserves the epidermal hydration. The skin is instantly silky, fresh and bright. This gel helps protect the skin against external aggression and dehidration and minimize the signs of aging. It is ideal for frequent travelers, people exposed to arid climates, or for use after plastic surgery. It is recommended for all skin types.
Direction for use: Apply Gel ADN Silkgen over all the face, neck,cleavage and eye area after previously using the recommended Lotion P50 and a choice of Quintessential Serums.