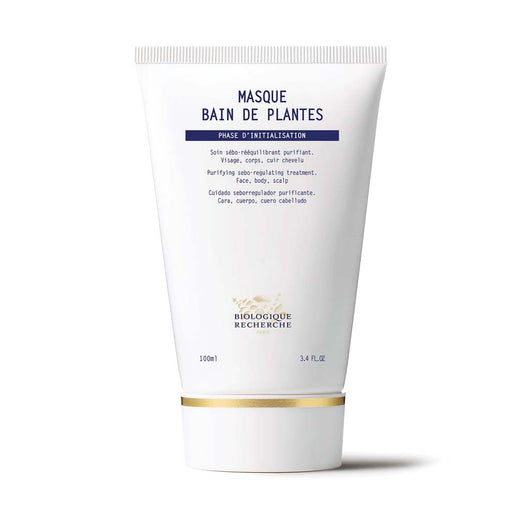 Masque Bain De Plantes
*For pricing and purchasing options users must create an account: https://www.reinispa.com/account/login

3.4 oz. 
Result: A regulating and purifying treatment. 
Actions: 
-Considerably reduces the rate of sebum without irritating or dehydrating the epidermis and scalp.
-Cleanses and purifies the epidermis and scalps with seborrheic and flaky tendencies.
Product Description:
Masque Bain de Plantes is a plant-based mask whose ingredients regulate the rate of sebum production and purify skin and scalp. Its formulation rich in extracts of Fireweed, Terminalia, Nasturtium and Zinc give it a sebum-regulating effect while the presence of Enantia Chlorantha and Oleanic Acid reduces sebum content. Clay, Extracts of Heartsease and Yeast reinforce the detoxifying action of this treatment. 
Direction for use:
Apply Masque Bain de Plantes over all areas to purify and/or with high sebum secretions. Leave for 15 minutes and rinse with tepid water. For Scalp Instants with seborrheic and hyper-seborrheic tendency:Intensive treatment:In case of significant seborrhea, it is recommended to use this product before every shampoo application until the scalp's sebum balance is restored.Maintenance care:Apply Masque Bain de Plantes once a week during the first month of maintenance care.Afterwards, it is recommended to use it once a month. In case of recurrence of seborrhea, resume weekly use.)