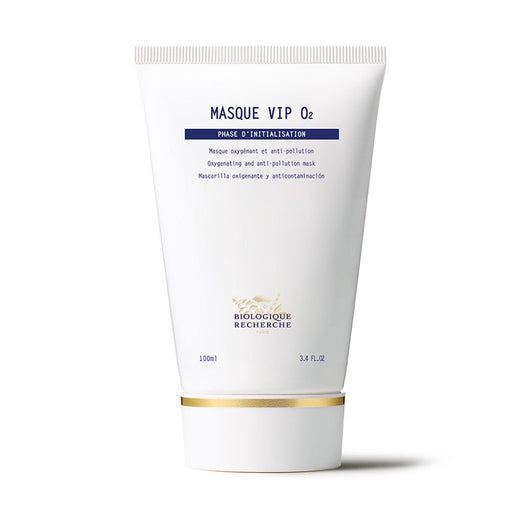 Masque VIP O2
*For pricing and purchasing options users must create an account: https://www.reinispa.com/account/login

3.4 oz.
Result: Leaves the skin beautifully soft and glowing.
Actions:
-Neutralizes pollutants to prevent them from reaching the cells.
-Moisturizes and soothes skin exposed to atmospheric pollution.
-Restores the natural brightness of the complexion.
Product description:
This oxygenating and moisturizing "antipollution" treatment restores radiance to stressed, asphyxiated skin.  Its formula is rich in moisturizing botanical ingredients and contains the Specific Biologique Recherche Oxygenating Complex which stimulates epidermal regeneration and revitalizes the skin.  It is ideal to soothe sunburn and can be left in the refrigerator prior to use and applied in a thick layer to soothe and calm the skin. It is recommended for dull, tired and/or stressed skin.
Direction for use: Apply a thin layer of Masque VIP O2 over all the face, neck and cleavage. Leave for 15 to 20 minutes and rinse off.