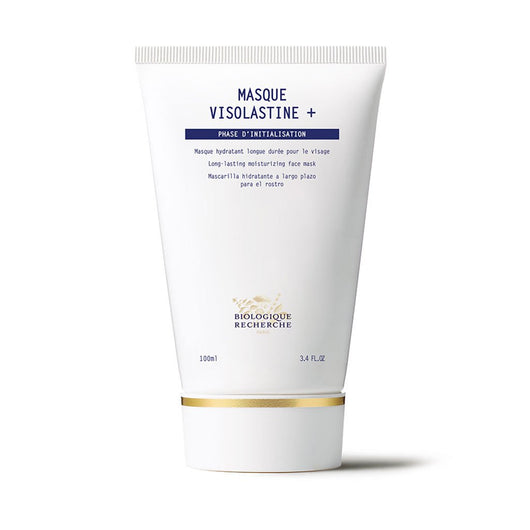 Masque Visolastine +
*For pricing and purchasing options users must create an account: https://www.reinispa.com/account/login

3.4 oz.
Result: Leaves the skin supple and fresh and the complexion radiant 
Actions:
-Durably moisturizes the upper layers of the epidermis.
-Reduces transepidermal water loss.
-Protects skin barrier from dehydration.
-Restores hydrolipidic film.
-Provides a sensation of comfort and softness.
Product description:
Elastin combined with the Polyunsaturated Fatty Acids Complex moisturizes and improves skin elasticity.  The light texture of White Clay purifies the pores without drying the skin. This mask is recommended for dehydrated skin.
Direction for use: Apply a thin layer of Masque Visolastine over all the face, neck and cleavage.  Leave for 15 minutes and rinse off.