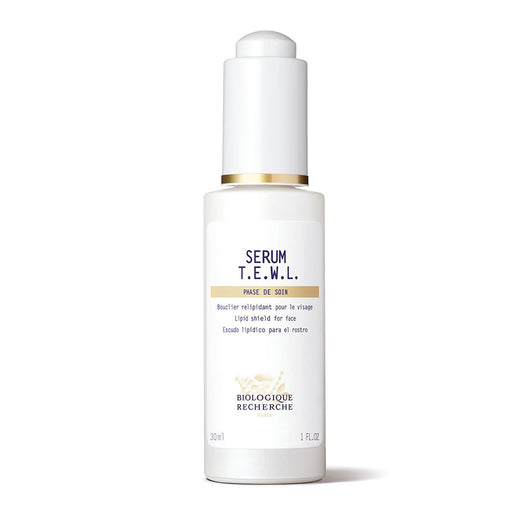 Sérum T.E.W.L.
*For pricing and purchasing options users must create an account: https://www.reinispa.com/account/login

1.02 oz.
Result: A lipid-replenishing, protective and repairing serum, genuine "lipidic shield". 
Actions:
-Helps restore a high-quality cutaneous barrier in order to improve the skin's defence system.
-Creates a protective film that helps maintain lipids on the skin's surface and throughout the extracellular environment (cement surrounding the epidermal cells).
-Reverses the skin's deficiency in fats.
-Procures a sensation of comfort immediately after application and throughout the day.
-Protects the skin against extreme cold and low air moisture conditions.
Product description:
Sérum T.E.W.L., a genuine lipidic shield, is more specifically appropriate for extreme conditions of cold and low air humidity. It is ideal for very lipid-deficient Skin Instants, also accompanied by significant sensations of tightness and signs of minor lines associated with superficial dehydration of the epidermis.
Direction for use: Apply a few drops of Sérum T.E.W.L., instead of the regularly used Finishing Serum, all over the face, neck or décolleté.